On October 14, 2023, there will be an annular eclipse of the sun which can be seen in the Western US. The following spring on April 8, 2024, there will be another eclipse visible in the east. NASA did a remarkable map. I can't get it large enough on this blog, but here's a URL for it at a really nice resolution.
"Annular" means that the moon is just a bit farther away than normal so it won't cover the sun. This is not like seeing a partial eclipse as Lucy will in Cuenca. In this case the sun will peek out all the way around the moon.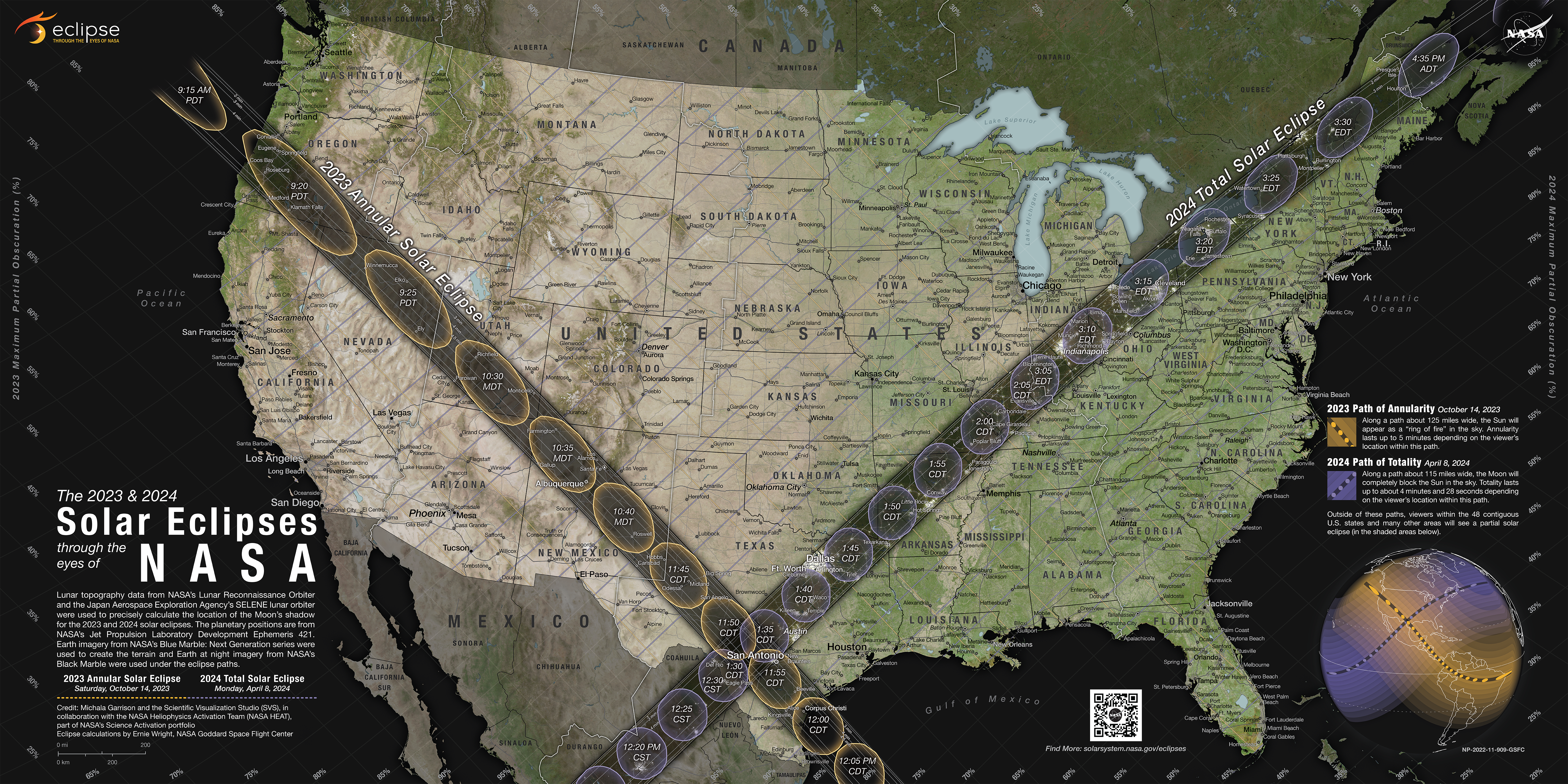 Here is the more general URL in case you want more background.
https://svs.gsfc.nasa.gov/5073
The map shows the US and at a good resolution it shows how many minutes totality will last stretching out from the central line. It also shows the percentage of eclipse stretching out on both sides. It is worth a bit of study.
Here's a page for Lucy.
https://www.timeanddate.com/eclipse/in/ecuador/quito?iso=20231014